ERASMUS+ Scholarship
ERASMUS+ program promotes internships for students in host institutions in EU. Students can gain worthy work experience in an international environment and improve their key skills. Funding is available for internships or voluntary internships between three to six months. Each student has the possibility to use 12 months for staying abroad during his master studies (including study exchange programs supported by ERASMUS+). It is possible to use INTLAG.upol application to search for an internship. For more details please contact Mrs. Simona Šafaříková.
Left photo: Student Floyed met with Slovakian president Kiska during his internship in NGO People in Peril.
Photo in the middle: Our student Samuel Odei spent four months in Brussels working for NGO ALDA.
Right photo: Our student Samuel (in the middle) at the council of Europe office in Brussels.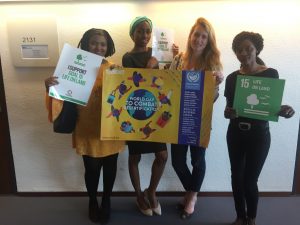 Nteboheng Phakisi spent during her internship in EADI several months in Bonn, Germany. You can check her final report from the internship by following this link.
Vavroušek Scholarship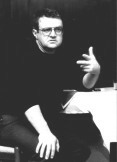 "I went purposefully where the problems of environment and humanity are connected, especially in the social area. This is not a question of natural science; natural science provides basic information on how nature works, while technology enables technical solutions; but the key to it all is in social sciences, starting from philosophy through psychology, sociology. It is simply essential to interconnect social, technical, and natural sciences as it makes people think in context."
Josef Vavroušek
The Vavroušek Scholarship is an initiative of the Department of Development Studies of the Faculty of Science in Olomouc. It is provided to students of bachelor and master programs of the Department of Development Studies. The aim of the scholarship is to support internships and research projects in the field of the development cooperation implemented in countries outside the OECD. Many students use the experience and data collected during their stay abroad and internships as the basis for their bachelor or master theses.
The applicant has to prove that he/she has the sufficient resources to finance the costs above the amount provided by the scholarship and sign "the Memorandum of Understanding" in order to fulfil the condition under which the scholarship may be granted.
Call for proposals opens at the beginning of winter and summer academic term. For detailed information please download also the application forms (1, 2). In case of any further questions about this scholarship, please contact Mr. Martin Schlossarek.
Students supported in 2017/2018
November 2017
Kateřina Mejsnrová
8 weeks internship in Tanzania and Zambia
CZK 10000
Michaela Žajglová
7 weeks internship in Indonesia
CZK 5000
Eliška Juřičková
8 weeks internship in Uganda
CZK 15000
Students supported in 2016/2017
May 2017
Paulína Števíková
10 weeks internship in Sri Lanka
CZK 10000
photos
Jitka Zmítková
4 weeks internship in Moldova
CZK 10000
final report + photos
Students supported in 2015/2016
November 2015
Adéla Hemelíková
2 months internship in Indonesia
CZK 12000
final report + photos
May 2016
Nela Římanová
10 weeks internship in India
CZK 12000
internship cancelled
Petra Oravcová
8 weeks internship in Tanzania
CZK 9000
final report + photos
Renáta Matová
6 weeks internship in Tanzania
CZK 15000
final report + photos
Students supported in 2014/2015
November 2014
Karolína Víšková
3 months research in Vietnam
CZK 17000
research finished
Kateřina Kulichová
5 weeks internship in Bosna and Herzegovina
CZK 7500
internship finished
April 2015
Michaela Fridrichová
3 months internship in Nepal
CZK 17000
internship finished
Kateřina Mejsnarová
3 months research in Malawi
CZK 13000
research finished
Barbara Hudcová
2 months internship in Tanzania
CZK 11000
internship finished
Simona Bočková
2 months internship in Thailand
CZK 6000
canceled
Jiří Chovaneček
4 weeks internship in Egypt
CZK 3000
internship finished
Anna Chrastinová
4 weeks internship in Egypt
CZK 2000
internship finished
Experience of Students
Kamila Šimková (Aiesec Yaoundé, Cameroon)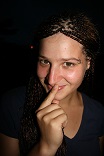 "In Cameroon I worked as a volunteer on educational projects in rural areas of the country. Thanks to the internship, I could have better understood the reality of life in this beautiful but poor country. This wasn´t my first internship in Cameroon but I don´t regret the second visit at all. Thanks to my previous experience I worked as one of managers in an organization in English language education. As a great benefit, I consider the opportunity to learn teamwork cooperation in multicultural environment in which I stayed for the entire time. Another significant benefit was my improvement of communication skills in English and French."
Veronika Semelková (Professional Aliance for Development, Ethiopia)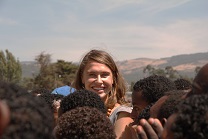 "In my research stay in Ethiopia, I cooperated with the local non-profit organization PADet. My aim was to conduct quantitative analysis of one of the communitarian projects of the organization. Thanks to this field experience, I have had the opportunity to become a researcher in the process related to data collecting and evaluating. I have confronted closely to the reality of life in a developing country with cultural and language differences which was a challenge. At the same time, I realised that Ethiopia is a country I would like to come back to for further research."

External Funding
A number of external scholarships are available to students: